Songs of the Doomed...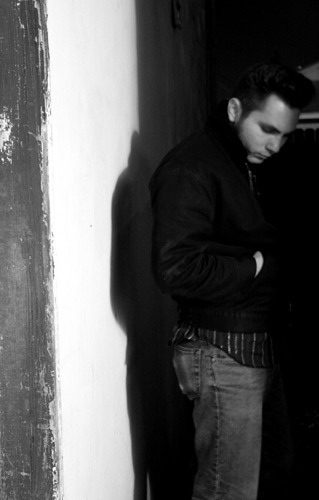 Fear and Loathing Online...
This site is dedicated to everything related to Dissent Is Cool. He's an artist, writer, and fledgling historian/ social commentator. He's also known to be quite the drinker and ladies man... though, now that he is engaged, those days of womanizing and such are over...
From this site you can see his artwork, read his writing, check out his interests and hobbies, and see the pictures that either he has taken or has in his collection of favorites. You can also link to the site he and his fiance are working on now about their upcoming wedding.
Dissent Is Cool is a student at UCSB and is double majoring in history and English. He works at a Jr. high in his hometown of Santa Maria, where he is sharpening his teaching skills. One day he will be a teacher... just as soon as he finishes college. He will go on to earn his masters and later earn his phD, so that he can be a professor at a University. Mostly, he just wants to write and do research and get paid for it.
He's an opinionated son of a bitch, and likes to ramble. Should you have any disagreements with him, he invites you to write him and express your rage. If he's drunk he'll tell you to "fuck off", or some other asinine expletive, but usually he'll respond politely. So, don't be afraid! Look around and let him know what's on your mind!









Blair takes it in the knickers...
George W. Bush: Words vs Reality
Another Bush Lie!